Moto Z Play key features
5.5" Super AMOLED display of 1,080 x 1,920px resolution; 403ppi; Gorilla Glass 3 protection
Body measuring 156.4 x 76.4 x 6.99mm and weighing in at 165g
Qualcomm Snapdragon 625 chipset; octa-core 2.0 GHz Cortex-A53; Adreno 506 GPU; 3GB of RAM;
32GB of built-in memory; dedicated microSD card slot (up to 2TB)/li>
Android 6.0.1 Marshmallow
16MP main camera with f/2.0 aperture, 1.3 µm pixel size, with PDAF and laser autofocus; dual-tone LED flash
2160p video capture @ 30fps video capture
5MP front-facing camera with f/2.2 aperture, 1.4 μm pixel size, Wide-Angle 85° lens and dedicated LED flash
Front-mounted fingerprint reader
Dual-SIM model available; Cat. 4 LTE support; 802.11 a/g/b/n, dual band; Bluetooth 4.0, A2DP, LE; GPS; NFC
3,510mAh battery; TurboPower quick charging
Type-C 1.0 reversible connector, magnetic connector on the back for Moto Mods
Water repellent nano-coating, splash and dust resistant
Main shortcomings
No 4GB RAM or 64GB storage option available
Not as thin as the more expensive Moto Z models
The Moto Mods program mostly defines the Z line for better or for worse. Practicality has given way to some unique character and personality. Of course, there is no one right opinion on the aesthetic point.
We will do the best we can to determine whether the Moto Mods add real value to this mid-range device or are a reason for some unreasonable compromises as we suspect. Naturally, we will draw a lot of parallels to the new top-tier member of the Moto G lot - the 5.5-inch Moto G4 Plus. At $100 to $200 less, how well does it stack up against its Moto Mods-compatible sibling?






Motorola Moto Z Play in official photos
Follow along in the next sections, as we explore the Moto Z Play in more detail. Kicking things off with the polarizing, yet, unquestionably distinct design.
Unboxing Review
Motorola doesn't offer anything too fancy regarding packaging and presentation for the Moto Z Play. The handset ships in a rather plain two piece rectangular box. There is not a lot going on on the inside either. The phone tray itself is paper, so is the leaflet box and the compartment for the included accessories.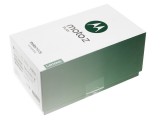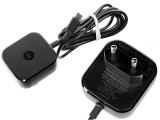 Moto Z Play retail box and Turbo charger
Speaking of the latter, all the essentials seem to be covered, but there is nothing too fancy. Besides a back cover to snap on, you also get a decent headset and a wall outlet. It is compliant with Motorola's Turbo Power quick charging technology, which is great.
Hardware Review
Say what you will about Motorola's styling, but continuity has always been a cornerstone in what many would call its classic or retro design. Round shapes are still the norm, and while there is still an abundance of plastic to be found in the Moto range, the Z family bumps things up a notch, with a metal frame and glass body combination.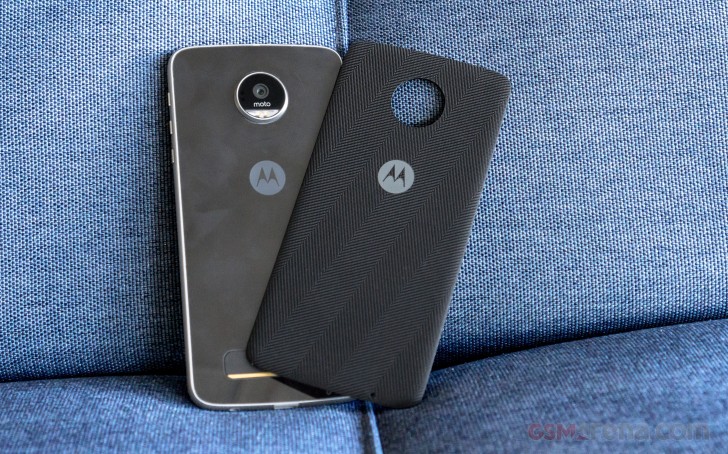 As far as the overall footprint is concerned, the Moto Z Play is unsurprisingly a bit bulkier than its higher-end sibling, but also more compact in many aspects than the 5.5-inch Moto G4 Plus. The exact measurements are 156.4 x 76.4 x 7 mm, which makes the handset just a bit taller than its G4 Plus cousin, but noticeably thinner. This is nowhere near the impressive 5.2mm profile of the regular Moto Z, but on the other hands, is almost identical to the measurements of the Moto Z Force. And just like the latter, the extra volume is put to good use, housing a respectable 3510 mAh battery.
When it comes to weight, the story is pretty much identical. Tipping the scale at 165 grams, the Moto Z Play is definitely in the same weight category as the Moto Z Force. The Moto G4 Plus weighs about 10 grams less, but that is likely the plastic talking.
Carrying over the design language is important for brand recognition, but it's also great that the company has maintained the build quality as well. The Moto Z Play feels rock solid. Well, everything except, perhaps, the Moto Mods magnetic attachment system.
While on topic, we might as well start looking at the handset from the back. Our unit came with a textured back panel, attached in place of an actual, functional Moto Mod. There are a number of these; you can pick them up from Motorola's store and treat them like interchangeable back covers - something Moto fans are well used to.
Unlike back covers with proper plastic attachment mechanisms, these rely on a simple magnet fixture. That does not work well. The fit is not tight, nor snug. There is a clear gap left between the two surfaces. Worse still, since the magnet doesn't hold that well, losing the cover is very easy, especially in a bag or purse environment.
So, the simple magnetic back covers are arguably a bad idea. We guess you could find some consolation in the fact that the accessories do, at least, level out the otherwise quite substantial camera bump.
Of course, you can always remove the cover, which leaves you with a nice flat glass back to enjoy, or rather... worry about. We found the surface in question to be quite susceptible to scratches. We guess, you just have to pick your poison, so to speak. Looking at the exposed golden contact points on the Moto Mods connector, some extra protection might be a good idea.
Speaking of said connector, we can't say much about it, since it is an entirely proprietary solution. What we do know is that the 16 or so contact points are enough to access quite a few internal features and hardware, judging by the complexity of some of the Moto Mods.
Continuing the tour around the Moto Z Play, there is quite a bit to be said about the bezels and the controls they house. It is great that Motorola didn't cheap-out and went for metal frames all around. They feel great and a chamfered in a way, quite reminiscent of something like the Samsung Galaxy S6 - very comfortable to hold.
However, we really can't get over the design decision to put a plastic insert around the Type-C port. We are fairly certain it can't possibly be put in place to serve any other purpose than spoil an otherwise excellent appearance. Sure, you might make the point that plastic is harder to scratch than the brushed metal around it, which is likely why the inside of the 3.5mm jack is coated with it. But it is truly an eyesore.
Turning the phone 180 degrees reveals a rather busy top side and another plastic insert used quite possibly as an antenna separator.
It still looks quite ugly though and we can't really imagine why Motorola decided to place the SIM tray on the top, rather than on the left-hand side, which is left completely empty. One definite positive note worth making, however, is that the tray is very cleverly designed. On one side, you have the two Nano-SIM cradles, while the other side houses an independent MicroSD card reader.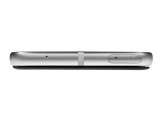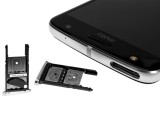 Busy top side and versatile SIM tray
We already said everything about the left side, it is completely empty.
The right-hand side should theoretically be quite busy since it has the volume rockers and power button. However, for some utterly inexplicable reason, Motorola, or rather Lenovo, decided to make these incredibly tiny. At least the power button has some nice texturing, which makes it more tactile.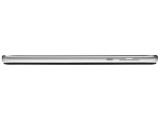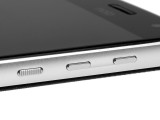 Ridiculously small volume controls and power button
As for the front of the Moto Z Play, it has a nice symmetry going on, with the front-facing LED flash and selfies shooter, flanking the earpiece.
Carved into the glass above the screen is a pretty chunky hole for the earpiece. It's also the loudspeaker, so you can enjoy a front-firing speaker (back or down-firing speakers aren't great for watching videos and occasionally get muffled).
The only other thing worth noting is that, just like on the rest of the Moto Z line, as well as the Moto G4 Plus, the fingerprint reader is not a button, can not be pressed in any way and does not serve a dual-purpose as a home button. We find the latter part particularly annoying since it only comes natural to expect such behavior from the well-defined square sensor.
We also don't particularly get why the main microphone is on the front of the phone, instead of the bottom.
Good 16MP Camera snapper Review
We've been mentioning the Moto G4 Plus on several occasions now as a good point of comparison. While the Moto Z Play is clearly superior in most aspects, the similarity runs deep in the camera department. In fact, both devices seems to use the very same camera module.
This is not a common trait among other Moto handset, both within the G and Z families. For example, the non-Plus Moto G4 uses a 13MP sensor. As for the Moto Z and Moto Z Force, they both have their distinct camera solutions.
The 16MP camera is based on Omni Vision's OV16860 PureCel Plus-S sensor, which is marketed as a high-end or at least above mid-range model. It offers 1.3µm pixel size with improved performance over lower-end 1.12-micron 16MP offers in both good and low-light conditions and significantly reduced pixel crosstalk. In the Moto Z Play it is coupled with a f/2.0 lens, as well as a few extra goodies.
These include a dual-tone LED flash and a combination of phase detection and a laser system for better and faster autofocus.
The Motorola camera UI looks deceptively simple, but you can tap into a surprising amount of power once you get used to it. Plus, there are some neat gestures to leverage as well and convenient 2D code and card scanning.
The most common shortcuts are available right in the viewfinder, including Flash and HDR toggles (with Auto modes for both).
Settings are slightly hidden away. You can bring them up by swiping from the left-hand side.
You can also tap and hold on the screen to lock focus and exposure. Manual exposure control is available too, just drag the sun icon. This doesn't work with the "Tap anywhere" shutter button. Plus, the exposure compensation does tend to be a little too aggressive.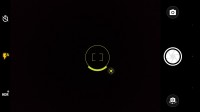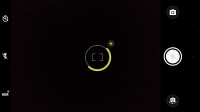 AE/AF lock • Adjusting the exposure
If you want more, you can go into the Pro mode. It gives you control over focus, shutter speed, ISO, exposure compensation and white balance. You can also view all the dials simultaneously to make big adjustments quicker.
The Moto G4 Plus offers a burst mode called Burst Shot. You hold down the virtual shutter key and see a count of the number of photos taken. After you lift your finger, the phone will automatically select the best one. The others are still preserved if you want to override the auto selection. Even so, photos are grouped together so you can easily delete long bursts in one go.
Stills come out with decent quality. Frankly, the basic Moto G4 and its 13MP snapper come pretty close in terms of end results. The 16MP camera does OK in picking up detail, but shots tend to come out noisy. White balance tends to lean toward the extremes from time to time. But it is hardly a major issue.
Barrel distortion is still an issue, and it can easily be spotted on most samples. Edge-to-edge sharpness still needs some improvement, and so does the dynamic range.
That being said, you are probably better off leaving HDR to auto all the time. It takes its toll on shot-to-shot time, but the end result is worth the wait.
HDR is a pretty good idea, but we can't really say the same for the exposure compensation. The sliding control is not a bad concept, but it lacks fine precision, so it is really easy to go overboard.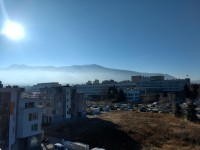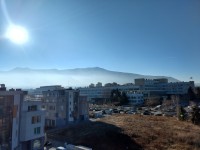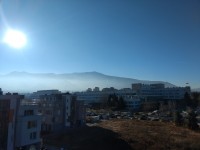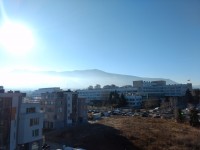 Auto HDR • HDR on • HDR off • Auto HDR with exposure compensation
The 5MP selfie camera takes photos with good quality, sharp and rich in detail (as much as 5MP permit it, of course), with a tolerable amount of noise. It has an HDR mode (with Auto), which is well worth it. The front-facing flash doesn't really help low-light performance that much.
There are also HDR and beautify modes to play around with. Both of questionable merit.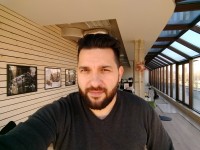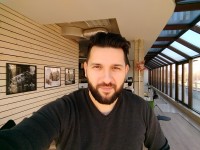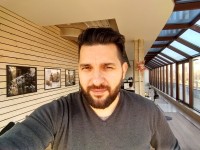 Selfie • Selfie Beautify on max • Selfie HDR
Panorama quality can only be described as disappointing. It could use some extra detail and resolution, for that matter. Stitching is also not great.
You can also check how the Moto Z Play stacks up against other 16MP snappers in our database.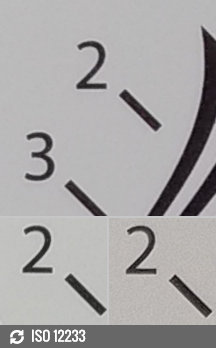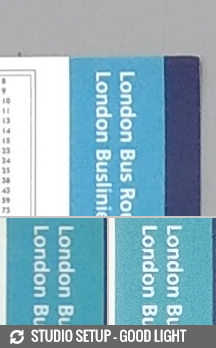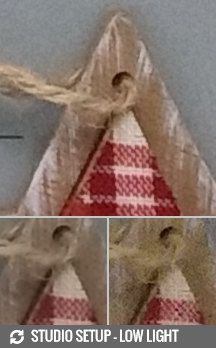 Motorola Moto Z Play: photo quality comparison
Video camera
The Snapdragon 625 might not be an amazing step up from the Snapdragon 617 inside the Moto G4 Plus, but at least it offers support for 4K video recording.
4K videos are recorded with a bitrate of a little over 50 Mbps and 2 channel AAC audio at a good 128Kbps (48kHz).
The videos keep plenty of detail, but the camera runs up against dynamic range limits.
Color rendering is similar to the still camera - that is slightly oversaturated and with a white balance that's slightly off.
We tried enabling HDR, but while it did bring out the highlights a touch, it crushed the shadows. We'd definitely skip the HDR video mode; it's just not as good as that of the still camera.
Electronic video stabilization is an option, but only for 1080p videos.
The sound in the recorded videos isn't perfect, we think it has to do with the mic positioning. One is on the back, next to the camera, the other on front (the mouth piece), which isn't the best way to capture stereo sound.
Here are some untouched samples to download as well in 4K (10s ~56 MB) and 1080p (10s ~20 MB).
You can also check out video compare tool for some pixel-peeping. We have included samples from both a 4K and a 1080p recording.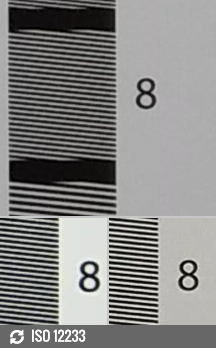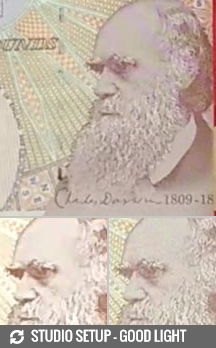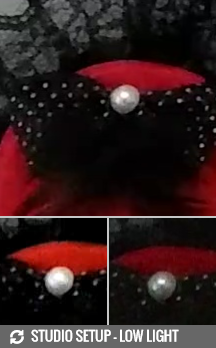 Motorola Moto Z Play: 1080p video compare tool